Red Bull Advanced Technologies, the high-performance vehicle engineering division of Red Bull Racing, will support the newly formed Alinghi Red Bull Racing America's Cup team with its engineering and design expertise derived from competing in Formula 1, the world's fastest development cycle.
Red Bull announced a new partnership with double America's Cup winners Alinghi in December last year to form Alinghi Red Bull Racing and challenge for sailing's biggest prize by taking Formula 1 know-how and expertise from the circuit to the sea.
Located at the Red Bull Technology Campus in Milton Keynes, UK, engineers and designers at Red Bull Advanced Technologies will work together with Switzerland-based Alinghi Red Bull Racing on specific areas where it's believed F1 technology can add performance to the AC75 Racing Yacht. In particular aerodynamics, simulation, composites and systems design appear to have many parallels between the two sports and thus offer opportunities to extract every ounce of performance possible from the yacht.
Rob Gray, Technical Director, Red Bull Advanced Technologies, commented: "We are delighted to work together with Alinghi and their talented group of engineers to help develop the AC75 Racing Yacht by taking inspiration from the same tools, techniques and methods used in Formula 1 and applying these to the biggest competition in international sailing. This new adventure will see the two worlds of high-performance marine and Formula 1 engineering come together and with Alinghi, we're hugely excited to see what we can collectively achieve as a result."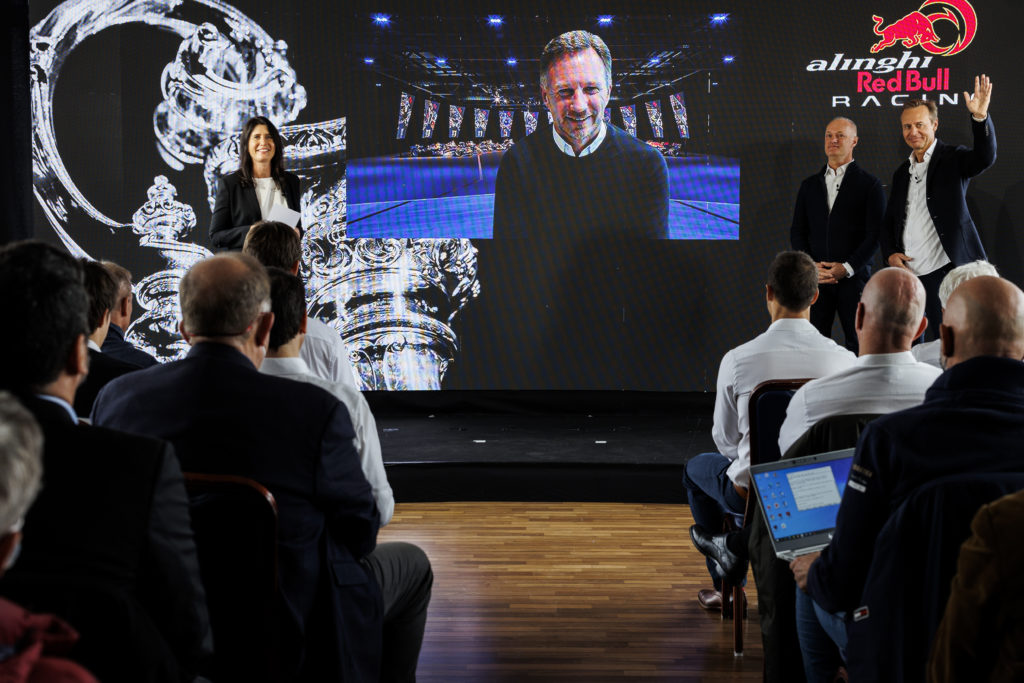 Silvio Arrivabene, Co-General Manager of Design and Construction, Alinghi Red Bull Racing, added: "Traditionally a design competition arguably even more than a sporting one, the America's Cup has in recent times looked at the F1 teams as the expression of the level to aspire to. To now have the opportunity to strengthen our design process with specialties brought in from the F1 winning experience is a treat and a privilege. The team values and spirit we naturally share with the Red Bull family have created an exciting working environment that we look forward to exploiting together with Red Bull Advanced Technologies."
In conjunction with the America's Cup, Alinghi Red Bull Racing will also field teams in the debut of the Women's America's Cup Regatta, as well as in the return of the Youth America's Cup.